CITIZENS QUEST VISITS CALABAR-ODUKPANI-ITU ROAD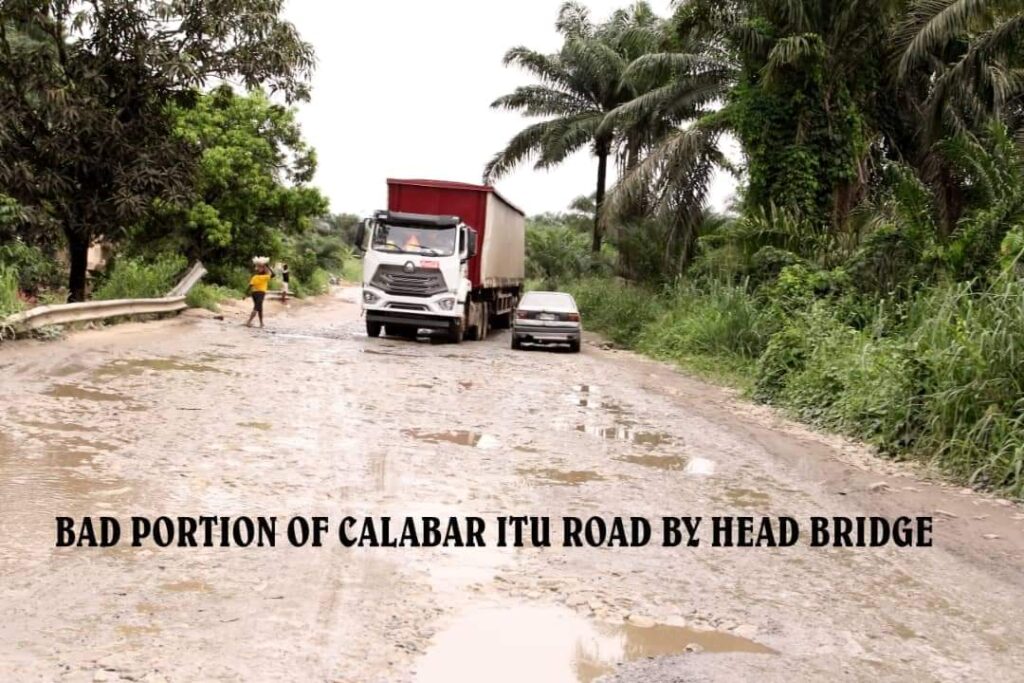 The CITIZENS QUEST FOR TRUTH INITIATIVE on Tuesday 16th June 2020, visited the all-important Calabar- Itu Highway, to assess the situation of the road. From our findings, the stretch from Calabar-Itu bridge to Odukpani needs urgent remedial works or maintenance, to ease the burden of commuters on that road, pending the commencement of eventual dualization of that road.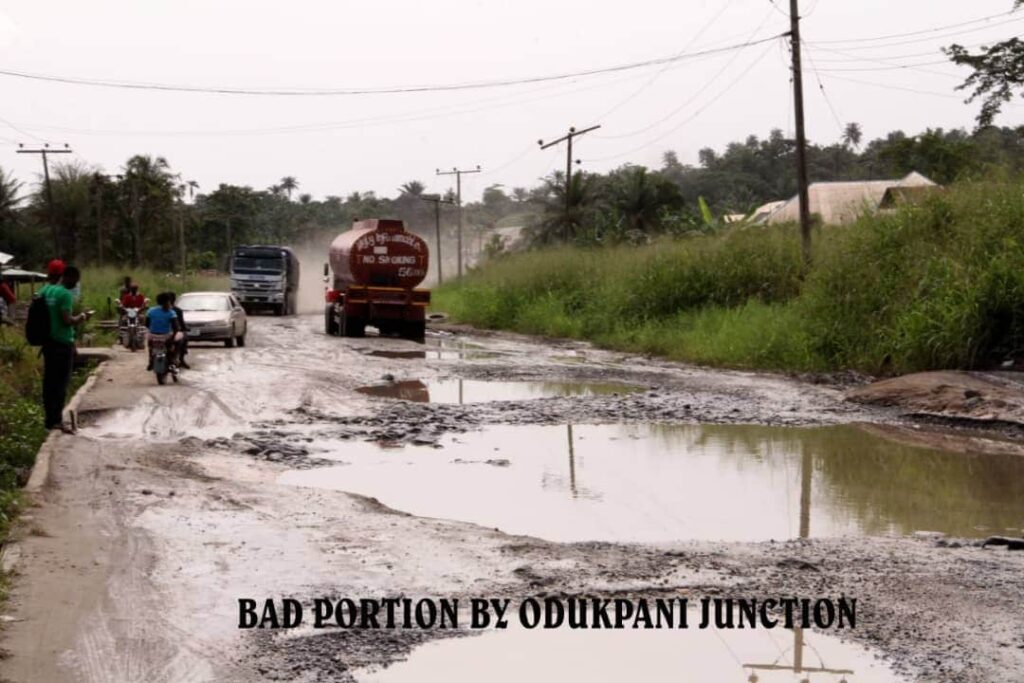 The road is one federal project that has attracted a lot of criticisms to successive federal governments, even the present administration of President Muhammadu Buhari is not spared by his critics. This is because of the economic importance of the road as it links two major States in the Niger Delta Region, Akwa Ibom and Cross River States.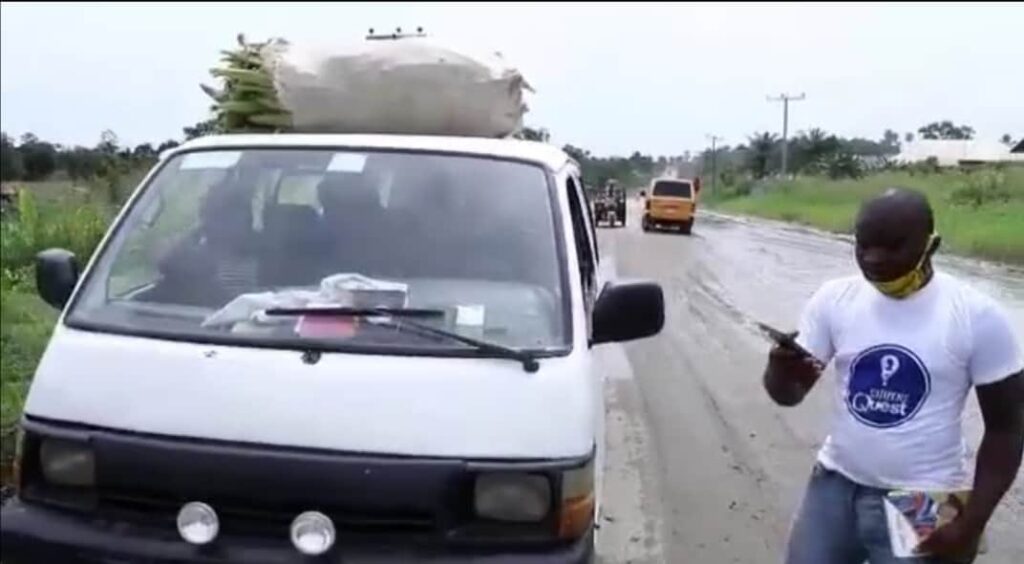 For over 10 years, the over 130 kilometers Calabar-Itu Highway has been deteriorating steadily, when a part of it gets cut off from the other, palliative measures are only taken by government agencies to fix it. Even when contracts are awarded for its repairs, not much is done to save the over 30-year-old road which have left many to express speculations and worries if the road project has been abandoned.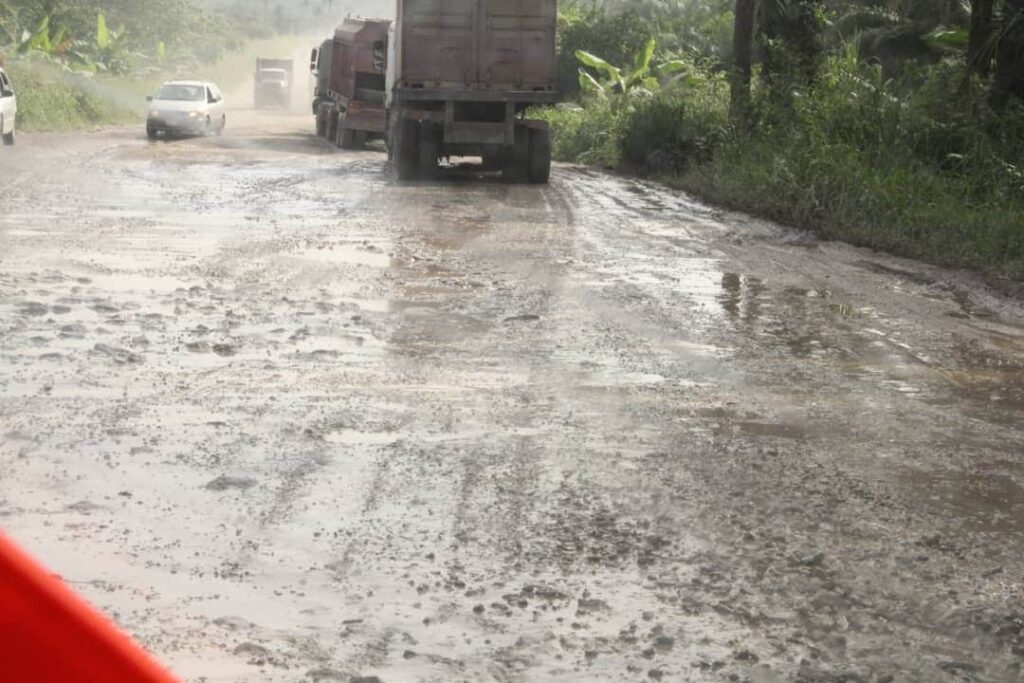 During the tour to the much-talked about road to have a first-hand information on its true status, CITIZENS QUEST observed that the bad state of the road has affected tanker, truck and trailer drivers who have severally threatened to block the Calabar-Itu Highway with their trucks until governments come to their rescue
Ordinarily, a trip to Uyo from Calabar should last about an hour or 75 minutes maximum. But due to the night marished condition of the road, that trip now lasts between five to six hours and much longer when a vehicle is trapped. Currently, granite is being spread across very bad portions to remedy the situation.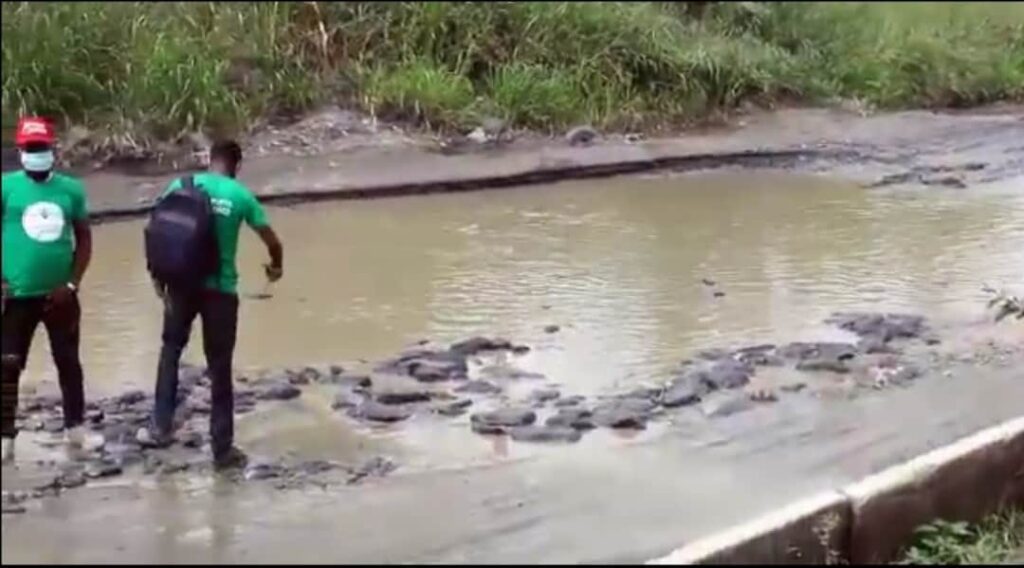 The significance of this particular road cannot be over emphasized. CITIZENS QUEST wishes to use this medium to call on Federal and State Representatives, Federal Roads Maintenance Agency, Ministry of Works, Ministry of Niger Delta Affairs and related agencies to, as a matter urgency, rescue the of Calabar-Itu Highway.
The Calabar – Itu road requires swift intervention of government by way of dualization and expansion.
The group acknowledges the brilliant efforts made by the government of President Muhammadu Buhari in developing the Niger Delta Region and calls on the Federal Government to take more urgent steps towards the completion of the construction of Calabar-Itu Highway to improve lives, businesses and transportation in the region.