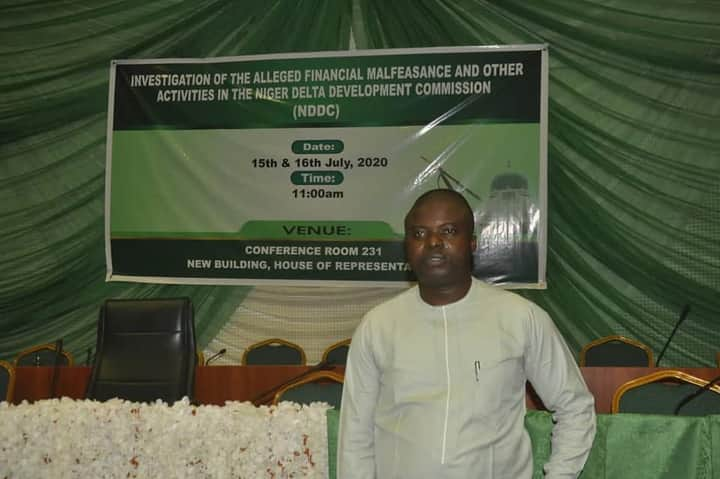 The Citizens Quest for Truth Initiative, on Thursday 16th of July, 2020, through her National Publicity Secretary, Francis Udoka Ndimkoha, made her submission before the House of Representatives Committee on NDDC.
It is a Committee Investigating Alleged Financial Malfeasance in the Niger Delta Development Commission (NDDC) and other activities.
The Citizens Quest, as an accountability advocacy group, holds the view that the Forensic Audit ordered by President Muhammadu Buhari should be allowed to run a full course, before any other probe. This will give the Management of NDDC ample time to focus on their mandate and responsibilities to the Niger Delta people.
This view of Citizens Quest met stiff resistance from the Reps members, but Citizens Quest was resolute in their position.
It is remarkable that Citizens Quest eventually squared up, on Channels TV, with one of the committee members, Hon. Benjamin Okezie Kalu, on the same issue.
We are Citizens Quest.